Convert to 23" Fat Front Wheel
Convert to 23" Fat Front Wheel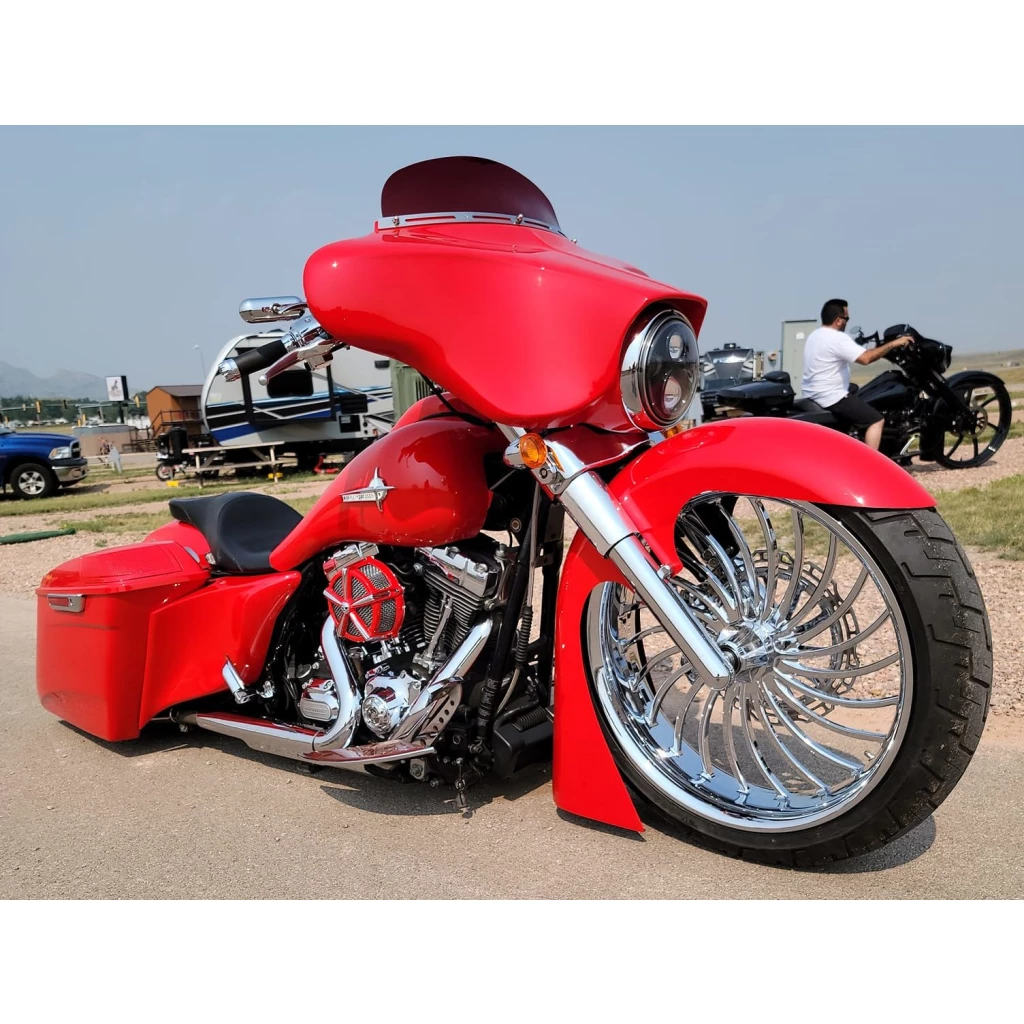 Converting your Harley Davidson to run a 23 x 5.5 Front Wheel isn't super difficult, but doing it incorrectly can pose a serious risk to yourself and your bike. Buying a package deal can make your life a whole lot easier, because it's not as simple as just slapping the big fat 23″ on and running some heavy fork oil. We have worked with hundreds of customers to help convert their Harley Baggers, from Street and Road Glides to even putting them on Softails. If you would like expert help call us at
888-926-2793
.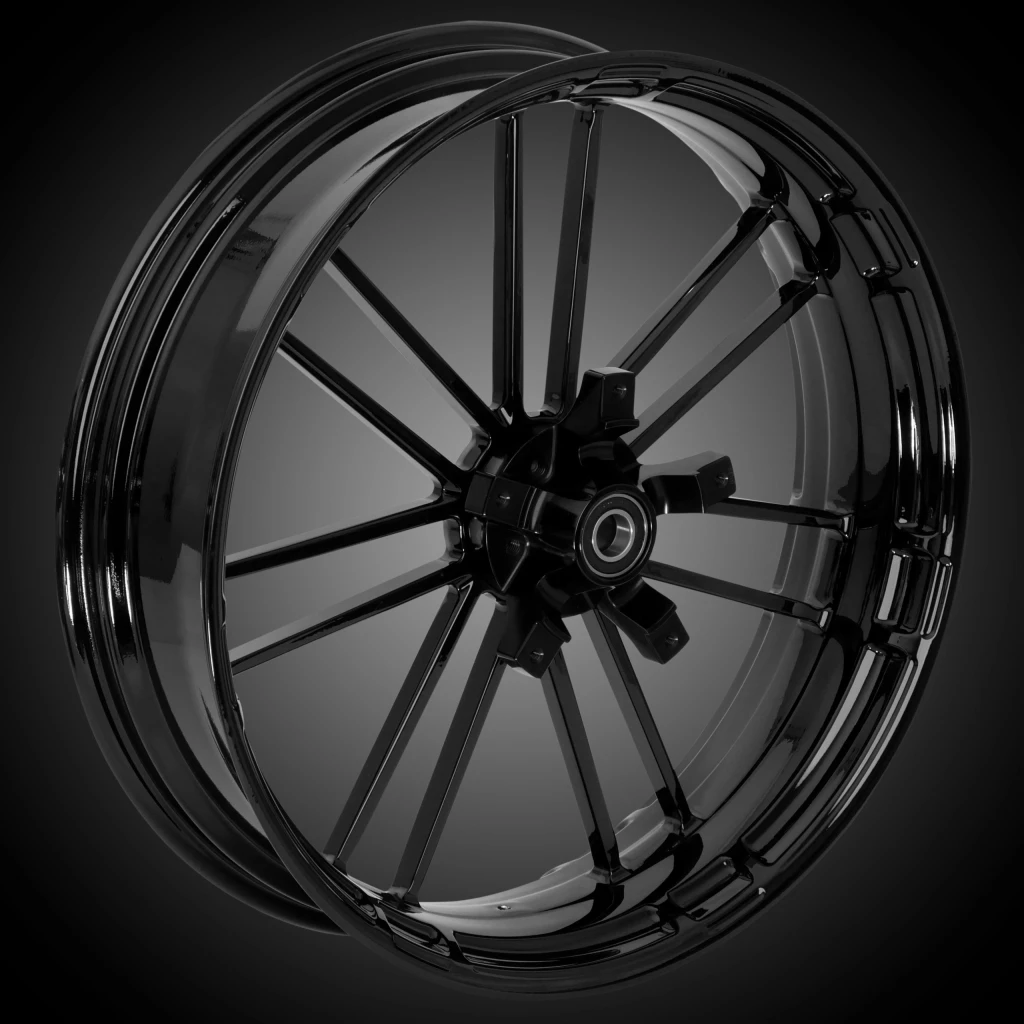 #1 - Pick Out a
23 x 5.5"
Wheel
Make sure you want the WIDE 23 x 5.5 wheel and not the standard width 23 x 3.75 size!, We offer both in a wide variety of styles to choose from starting at $1,599 and all of our wheels come fully assembled and ready to install! We Guarantee Fitment on RYD Wheels, Vixen Performance, Replicator Wheels & Performance Machine.
#2 - Get Raked
Triple Trees
Trees rake your bike out properly to make up the difference of the larger fat 23 inch wheel. The 23 wide tire is about the overall height of a 26″ standard width wheels tire so basically this means, its tall too! If you don't change the trees, you could experience a wobble and it could be dangerous. We offer the highest quality triple trees for a great price. These work great and come with a wobble free gaurantee!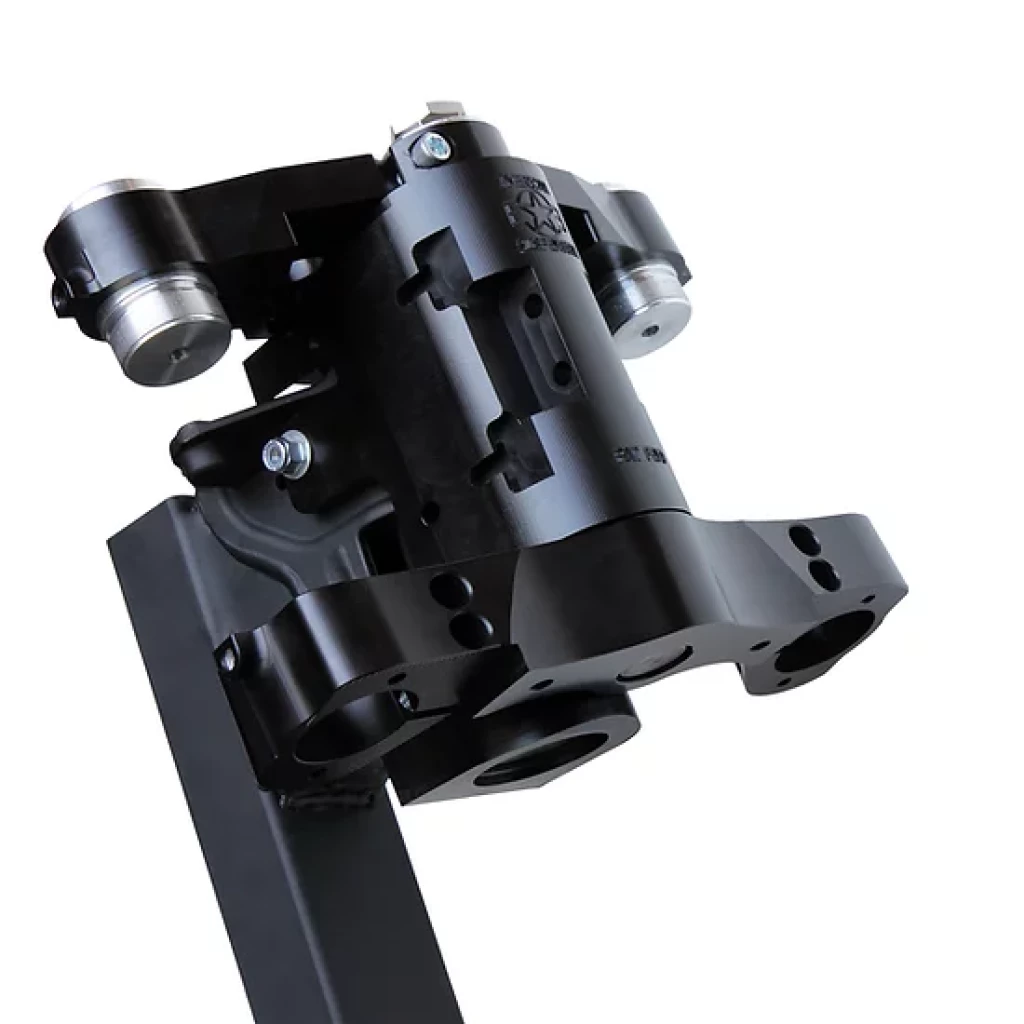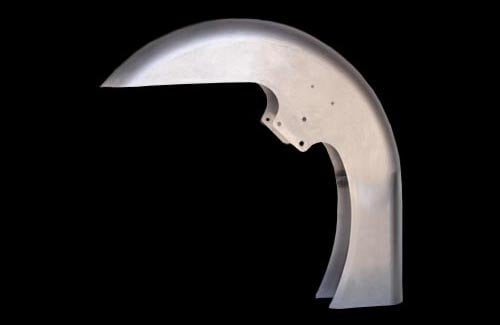 #3 - Get a 23 Inch
WIDE
Fender
Don't even try making your stock fender work, it will be like trying to fit the pants you wore from when you were in high school. See all the fenders that work with the wide 23″ Wheel by clicking below.
Dramatically Improve the look of your build with Custom Lower Fork Legs. The stock ones are cheap cast aluminum. Our large variety of aftermarket ones will look awesome on your bike but as stated, they are not required!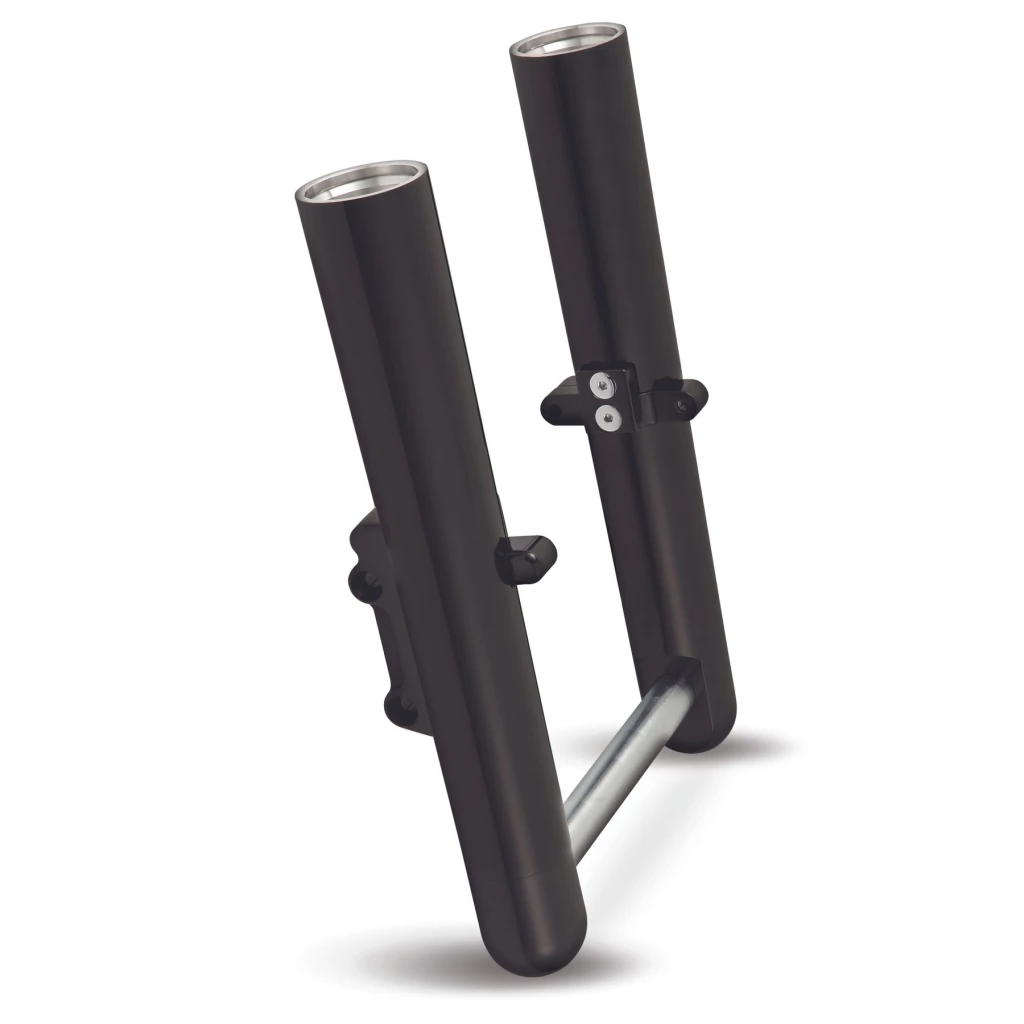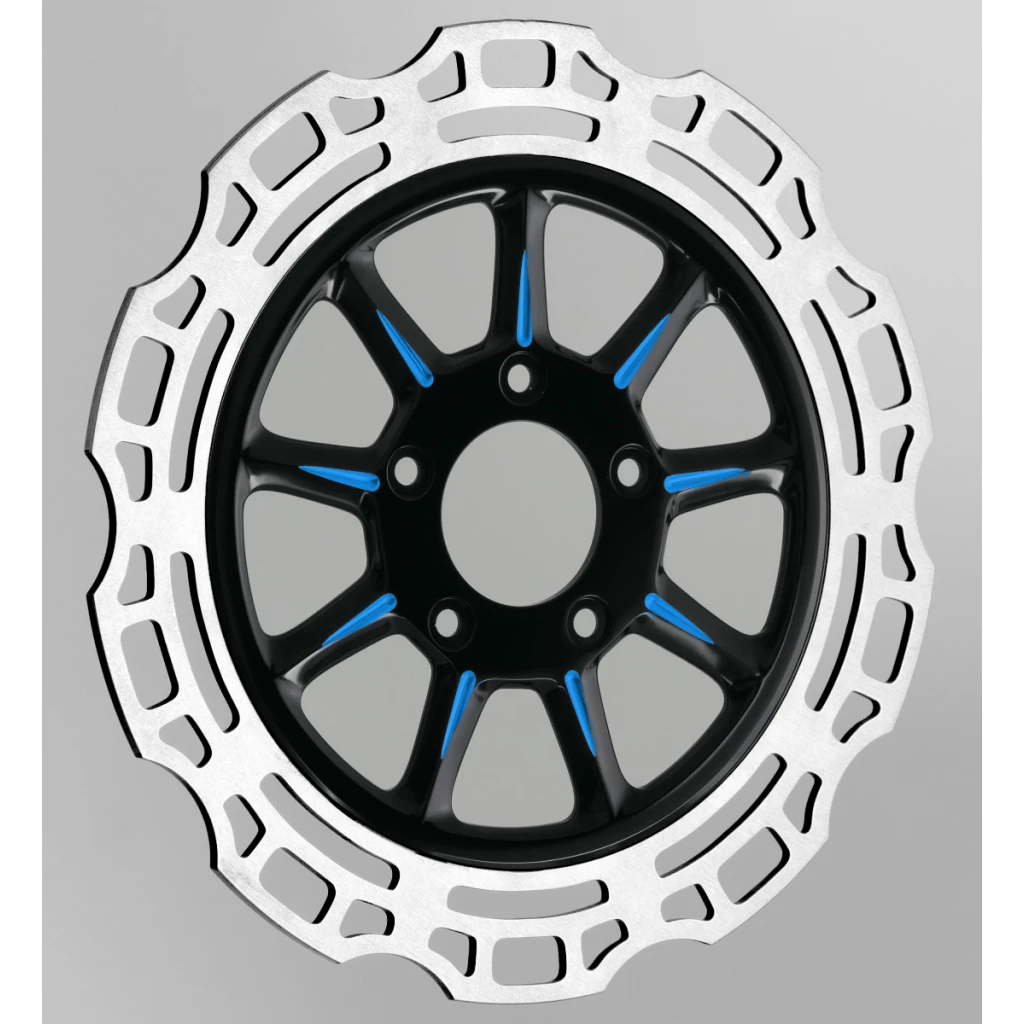 Transfer the Stock Rotors over to your new 23″ Wheel or Purchase new matching rotors for the wheel you buy. Your choice! You can also choose Dual Disk like your Harkey Touring comes with or read up on doing a Harley Single Disk Conversion